Fall Forward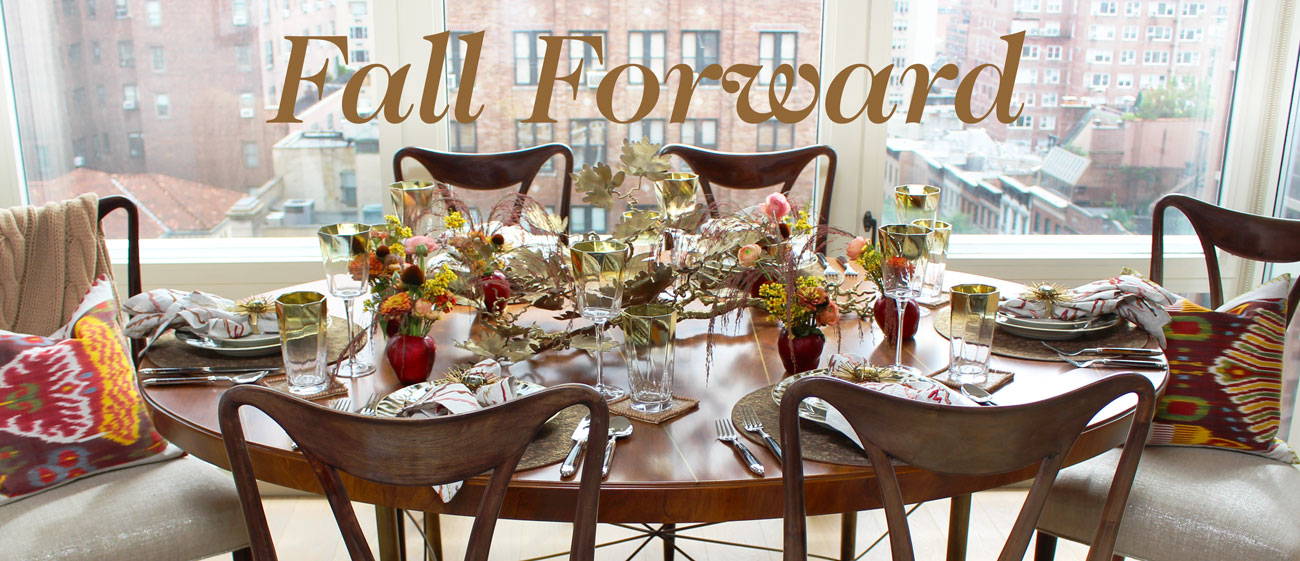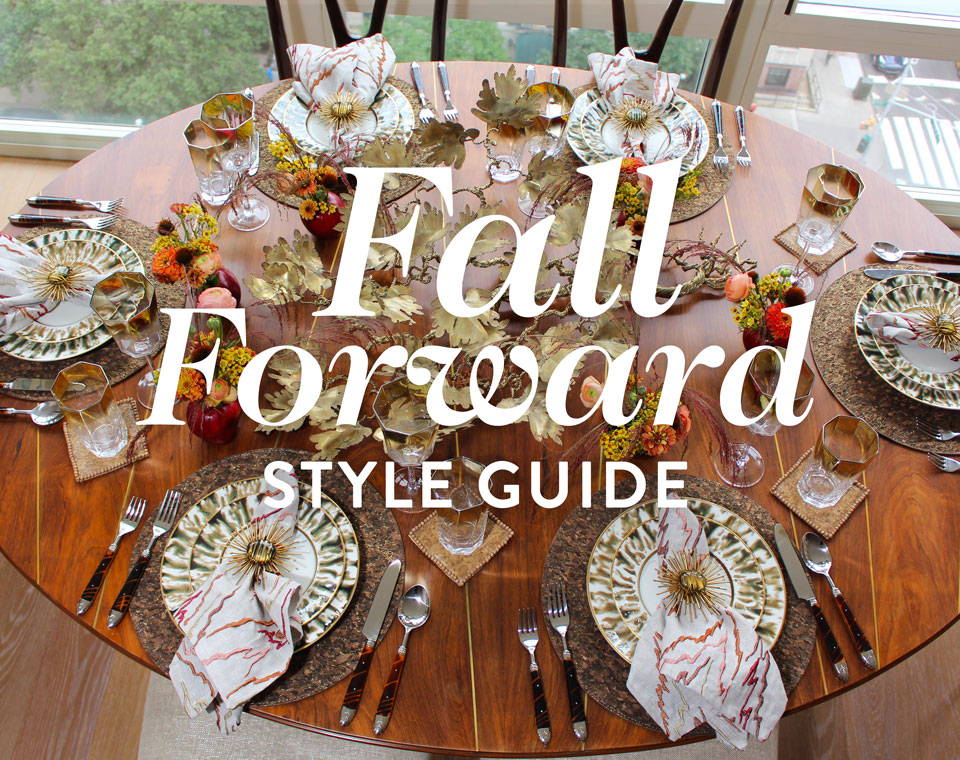 So many things come to mind when you say autumn. A chill in the air, leaves in burnt reds and golds, pumpkins, sweater dressing, Thanksgiving, dahlias in orange and scarlet hues, the smell of apples and pears. Nature transforms itself completely in the fall. Let's take a cue from nature—make changes to our home and tables via our new collection!
Suzani fabrics and tapestries are classic pieces in the world of design and interiors. As such, we have decided to make our version for fall but instead of the typical style, we have decided to glam it up. We created a suzani pattern with curlicues and swirls in our signature hand beadwork. The coppery and gold luster of metallic crystals and beads make it a perfect statement for fall entertaining.
We've gathered everything you might need should you be planning some autumn gatherings. From casual get-togethers after pumpkin carving sessions to grand Thanksgiving feasts. Here are some dining pieces in the colors of the season – gold, amber, russet and varying shades of brown — to make your fall tables rich with layers and textures.