First Frost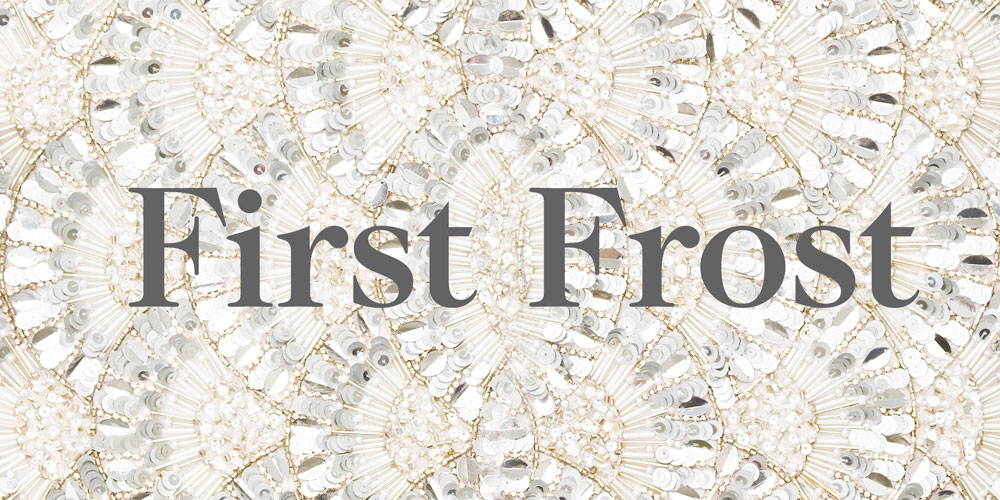 Want an ultra festive holiday feast without using traditional holiday colors? Why don't you pile on the silver for a winter wonderland theme? Layer different shades of the metallic color – from platinum to mercury to gunmetal. To help you achieve that, below are some of our tabletop suggestions.
Winter means snowflakes and icicles. And we've taken cues from these seasonal natural formations to help you create a wintry mix for your table. Start with our fully beaded silver Tundra Runner which looks like an architectural fragment from an ice palace, then add variations on the theme like the Astrid Napkin Ring in Gunmetal with metallic detail and an acrylic base of the Brilliant Napkin Ring with a cluster of crystal-like beads— call it frozen elegance.
Play up the glam factor by working on a purely metallic palette. Who can resist shiny surfaces? Plus nothing says having a grand time quite like generous helpings of sparkle and glitter. So embrace it!