Throw A Hamptons-Style White Party
High summer calls for fabulous white parties. Whether you are hosting one in the Hamptons or just in your backyard, making it casual and relaxed is imperative. Start with a low table and have pillows and balloons scattered about. Then dress the table in varying shades and textures of white and natural with metallic accents.
Poolside Cocktails
Whether it's a glass of Aperol spritz or a pitcher of sangria, our Gala glassware collection paired with our cocktail napkins will definitely raise the bar.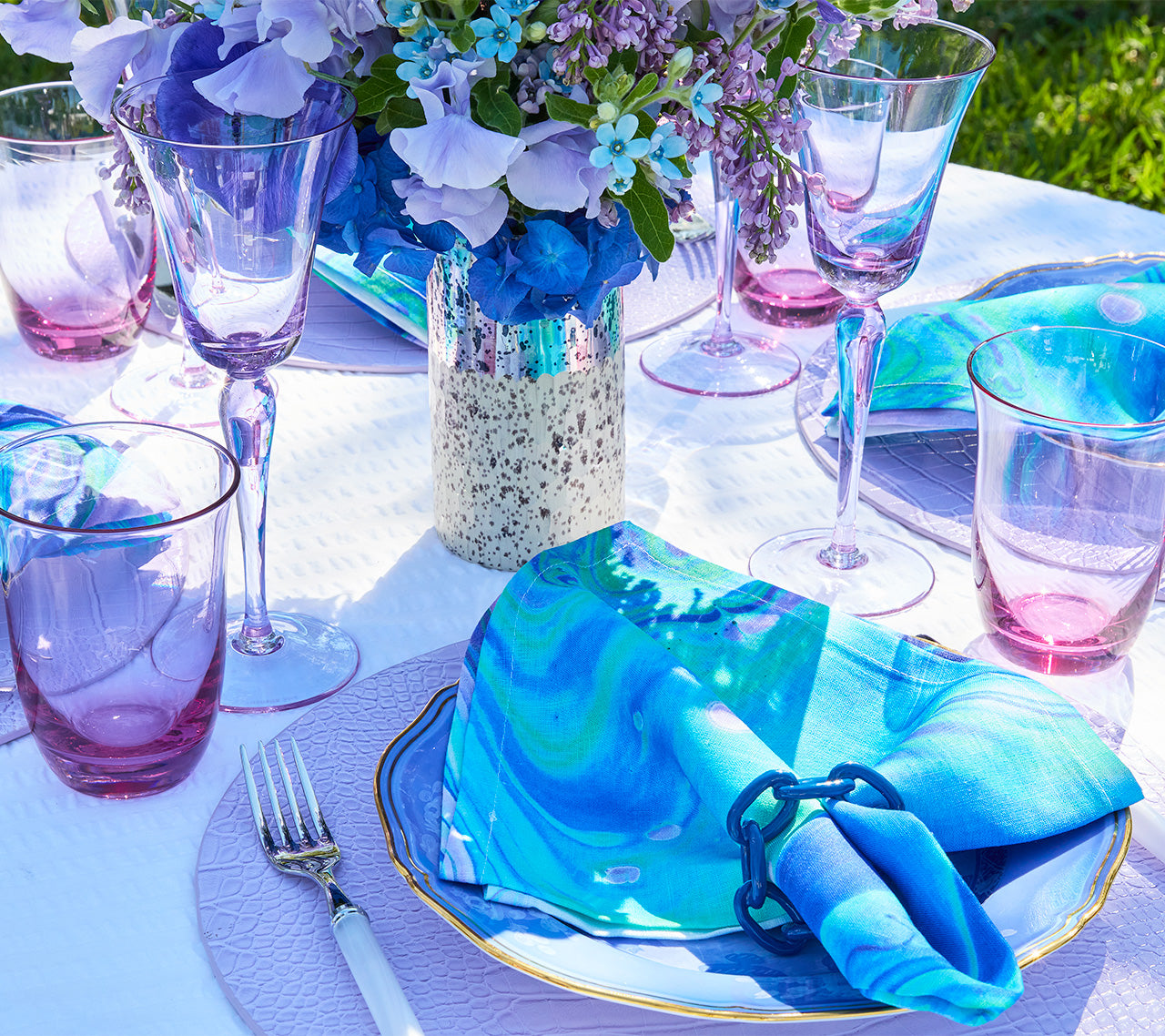 The Great Outdoors
The sun is out and the garden is in full bloom. It's time to entertain outdoors. Create vibrant table settings with elements that borrow their colors from nature.