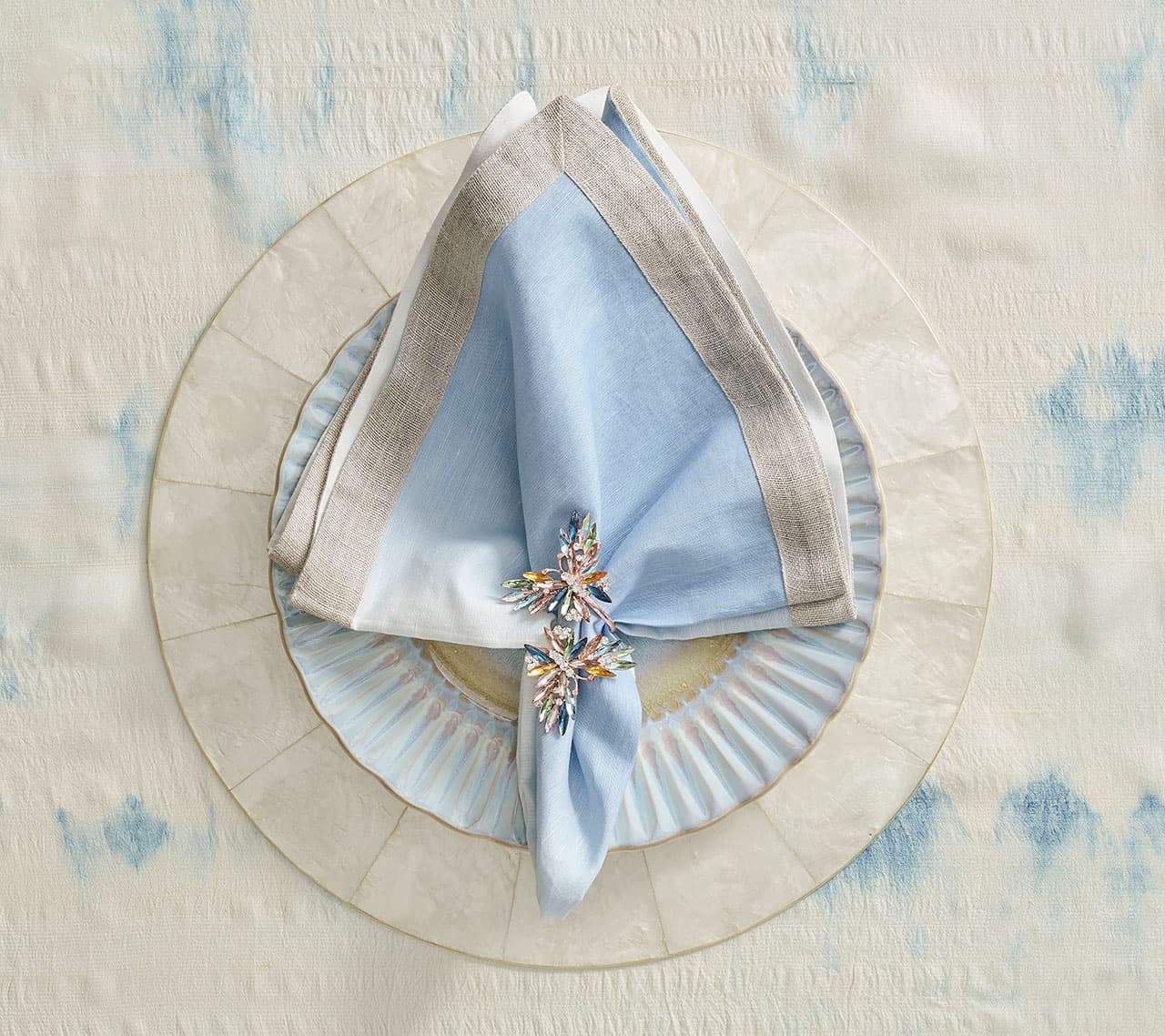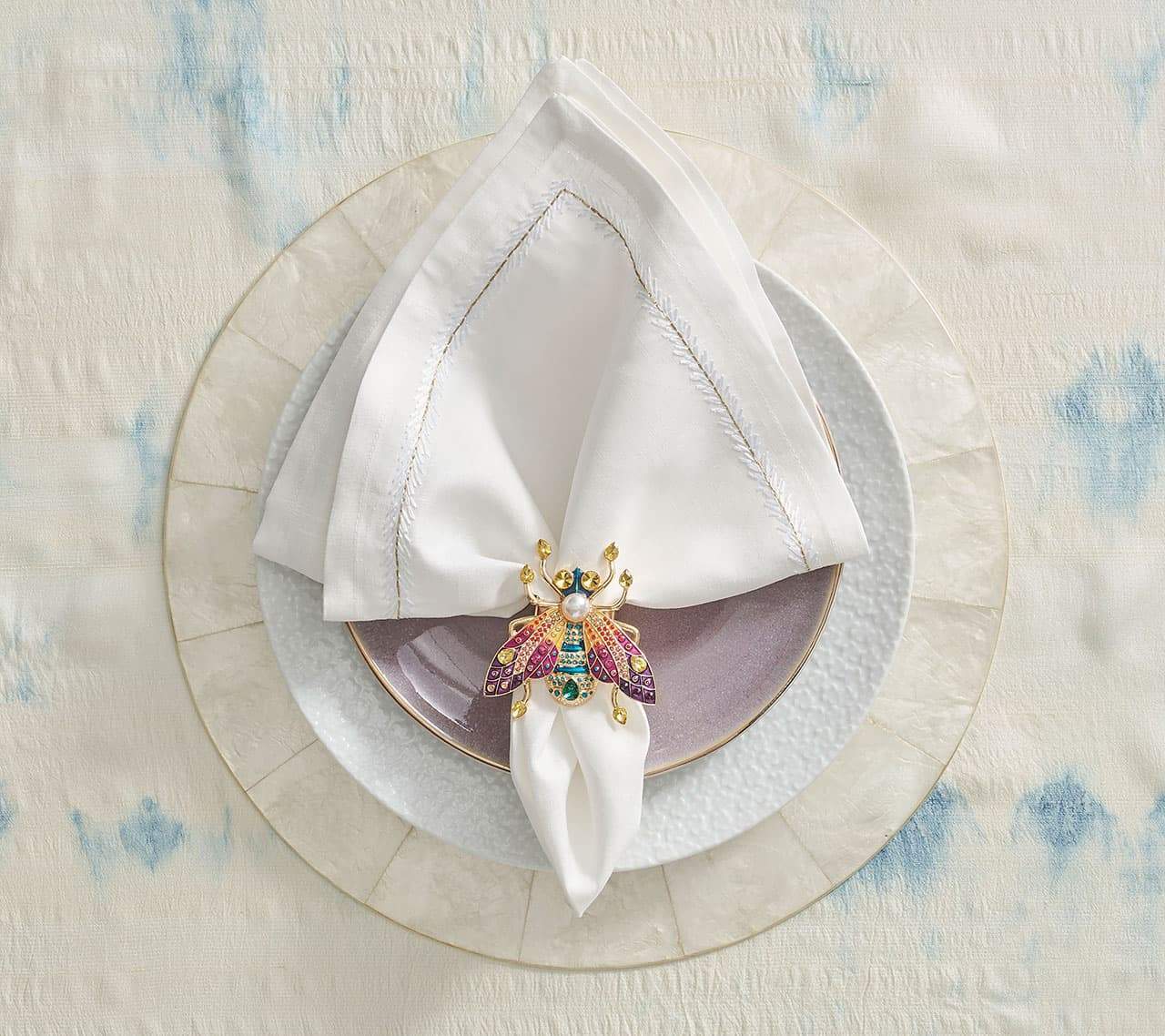 Round Capiz Placemat in Natural, Set of 4
The round Capiz Shell Placemat has a delicate beauty that is unparalleled. The design is inspired by capiz, a translucent shell found in the Indo-Pacific. The natural-colored Capiz Shell Placemat fits in well with any style dining table' from a casual beachy vibe to a more luxurious aesthetic with metallic accents.
TECHNIQUE: Every piece by Kim Seybert has been touched by the hand of an artisan, many using techniques that have been passed down for generations. Our products are handmade and hand-dyed.
DISCLAIMER: Slight variation in colors can be expected from one piece to another. We recommend ordering the full amount needed, as the second shipment may not match exactly.
We have designed our placemats for your enjoyment.  By following the care instructions below, we believe you will cherish your purchase for a long time.
Wipe with a soft damp cloth (and mild cleanser if necessary). Dry with a towel before storing. 
Do not use as a trivet. Do not place hot dishes, cookware or utensils. 
Do not drop and stack carefully when not in use to avoid chips and cracks.