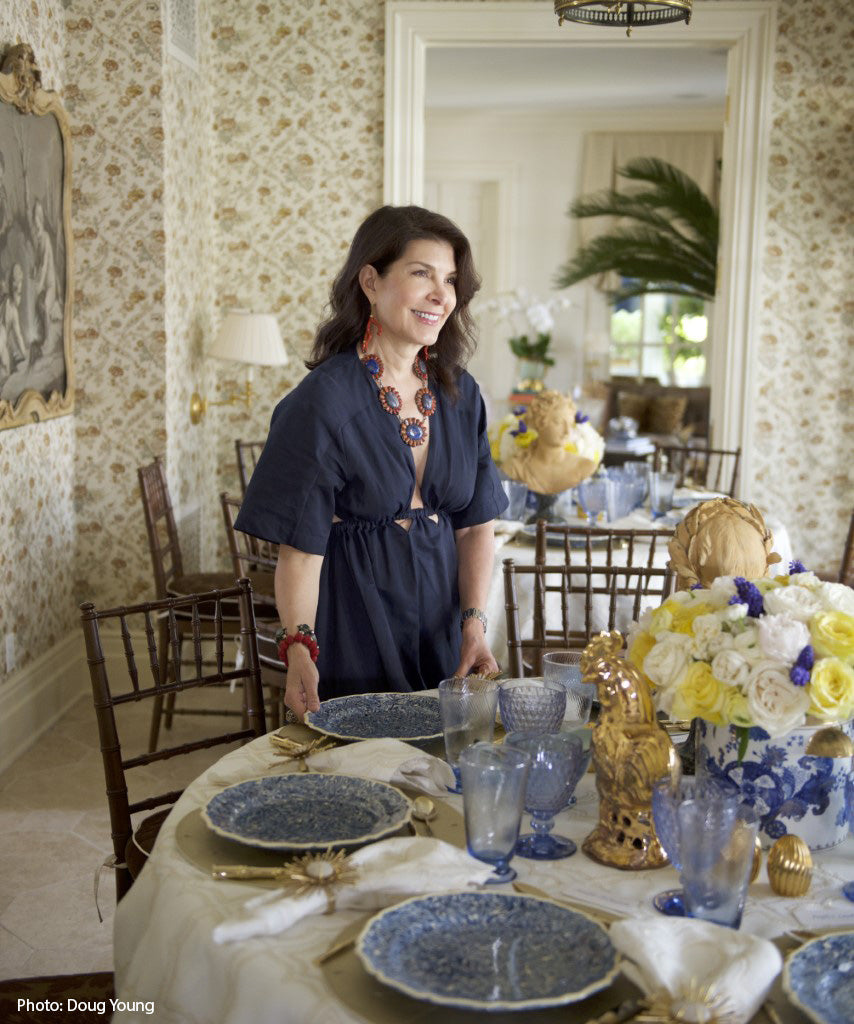 Bringing Fashion to the Table
Kim is a lifestyle and entertaining expert whose luxury table décor is available at fine retailers such as Neiman Marcus, Bergdorf Goodman and Harrods; specialty stores across the globe; and her company website.  Architectural Digest wrote, "Her offerings aren't just beautiful; they're whimsical and astonishingly well-made…Seybert has become nearly synonymous with a well-dressed table."  
Kim began her career designing dresses and beaded evening gowns, but always loved tabletop. During frequent business trips to China in the 1990s, she admired the vivid textiles on display in the bazaars and open-air markets. A simple purchase of an inexpensive pocket square—completely hand-embroidered—sparked the idea that the intricate workmanship could translate to table décor.
A Colorful Reinvention
Most dining accessories in the '90s were very basic. "The only thing on the table with color was the flowers!" Kim points out. She was redecorating her apartment and began designing those items for herself. "My friends and co-workers saw what I was doing and asked if they could place orders, too," she says.

She brought samples to Henri Bendel's open viewing day for up-and-coming designers. The assistant buyer took one look and referred her to the head buyer. Neiman Marcus soon followed—with an order for all stores, understanding their customers wanted fashion for their table as well as their closet. It was 1998, and Kim Seybert, the brand, was born, establishing an entirely new category of modern table décor.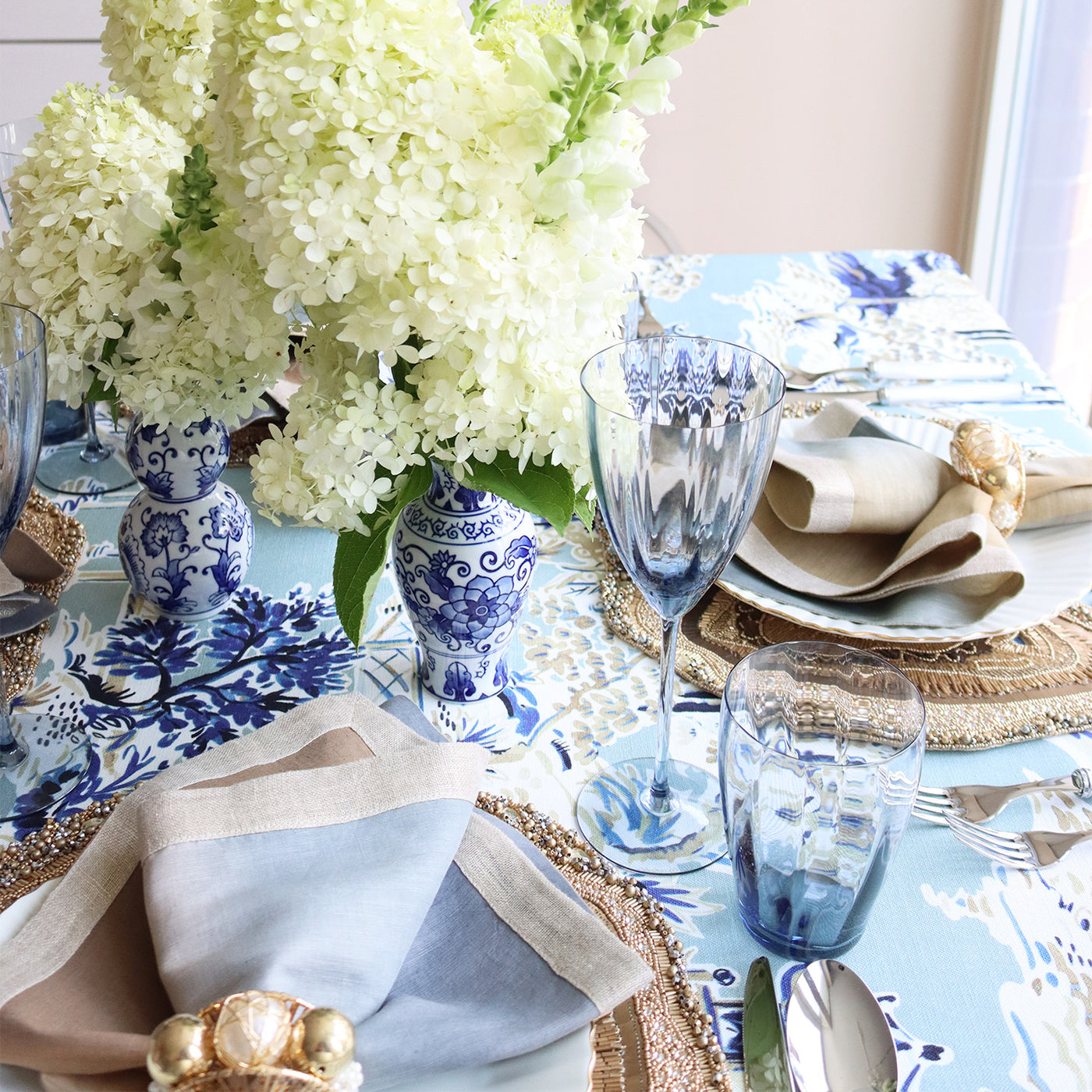 A Passion for Place, and Place Settings
Today, the company's exuberant seasonal collections are regularly featured in major design and lifestyle media; they adorn the tables of celebrities, creatives, business leaders, fine restaurants, and people who love to entertain, whether on their yacht or their dining room.

The original styles spotlight handicrafts of countries from Kim's travels: beading, hand-dyeing, embroidery, hand-painting and mouth-blown glass are hallmarks of her design. Selections have expanded from placemats, table runners, tablecloths, napkins or napkin rings to include dinnerware/barware, flatware, coasters, cocktail napkins and special collaborations, like the Baccarat x Kim Seybert line.