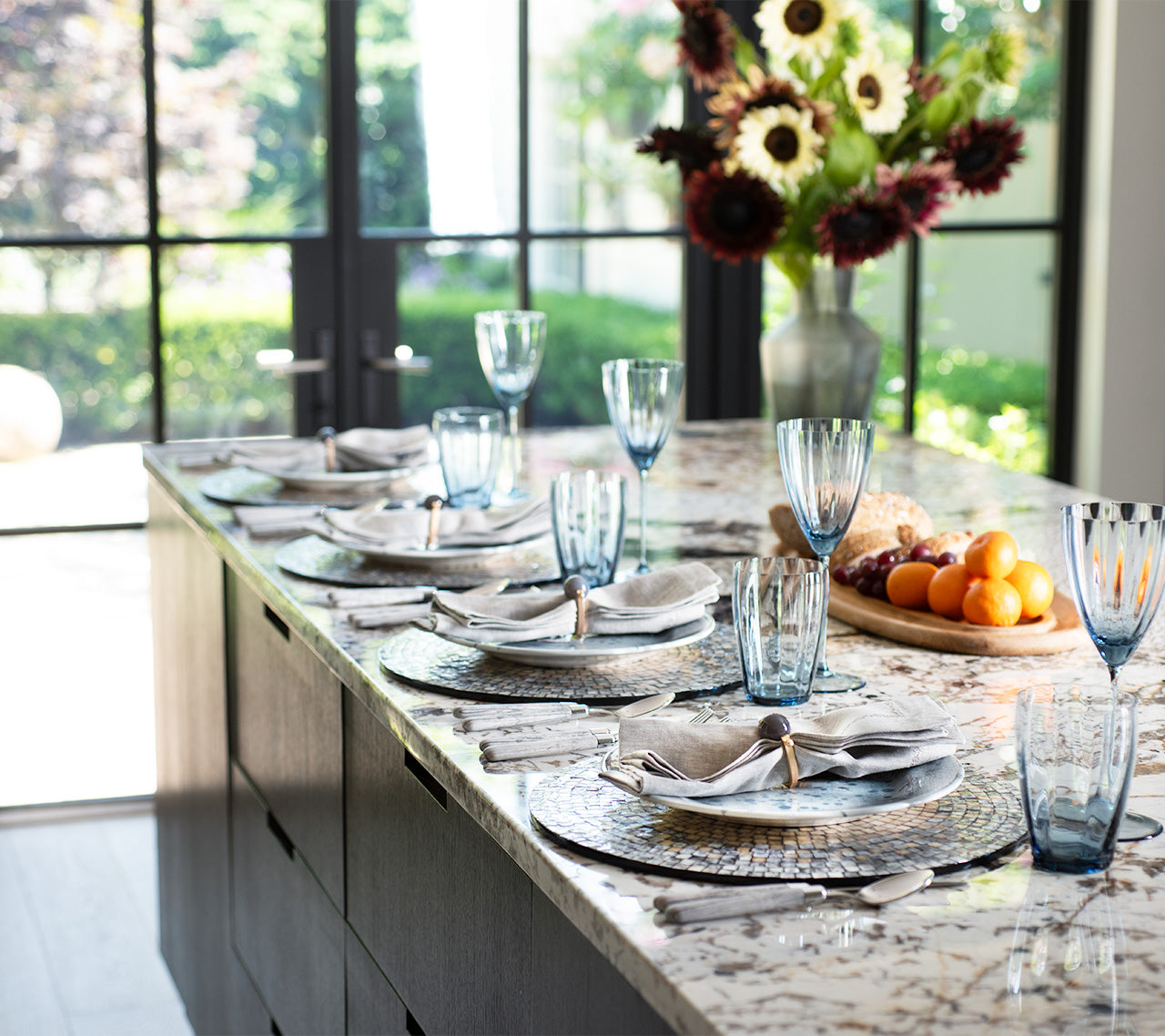 Everyday Elegance
Make everyday dining just as special as holiday get-togethers. Set a chic table on the kitchen countertop for brunch, lunch or dinner.
Breakfast Is Served
Just because it is breakfast doesn't mean that you should forsake dressing your table. Make the first meal of the day truly special with gorgeous setting.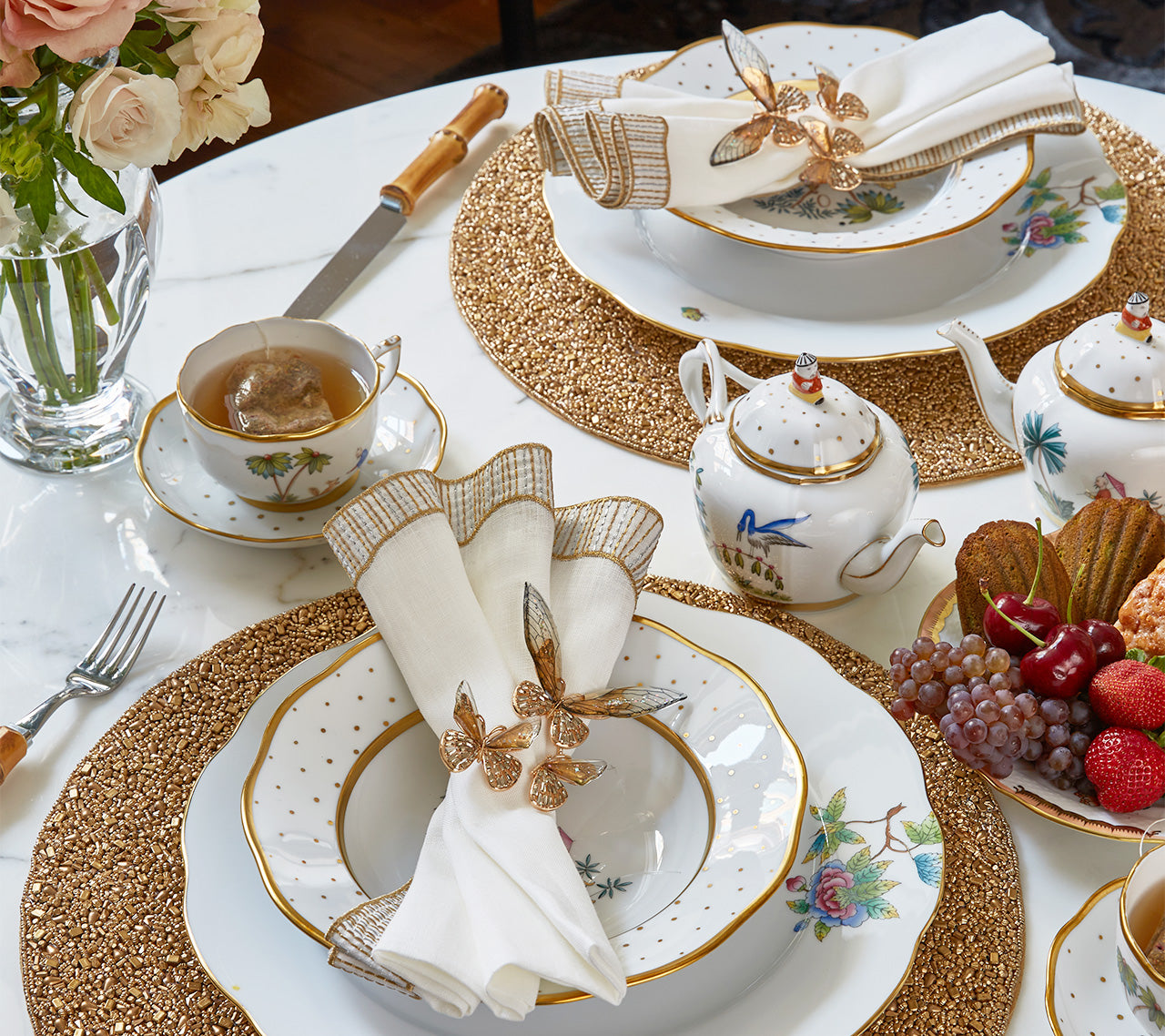 Tea For Two
Turn the high tea ritual into a glamorous moment with a generous serving of gold tablescaping elements.