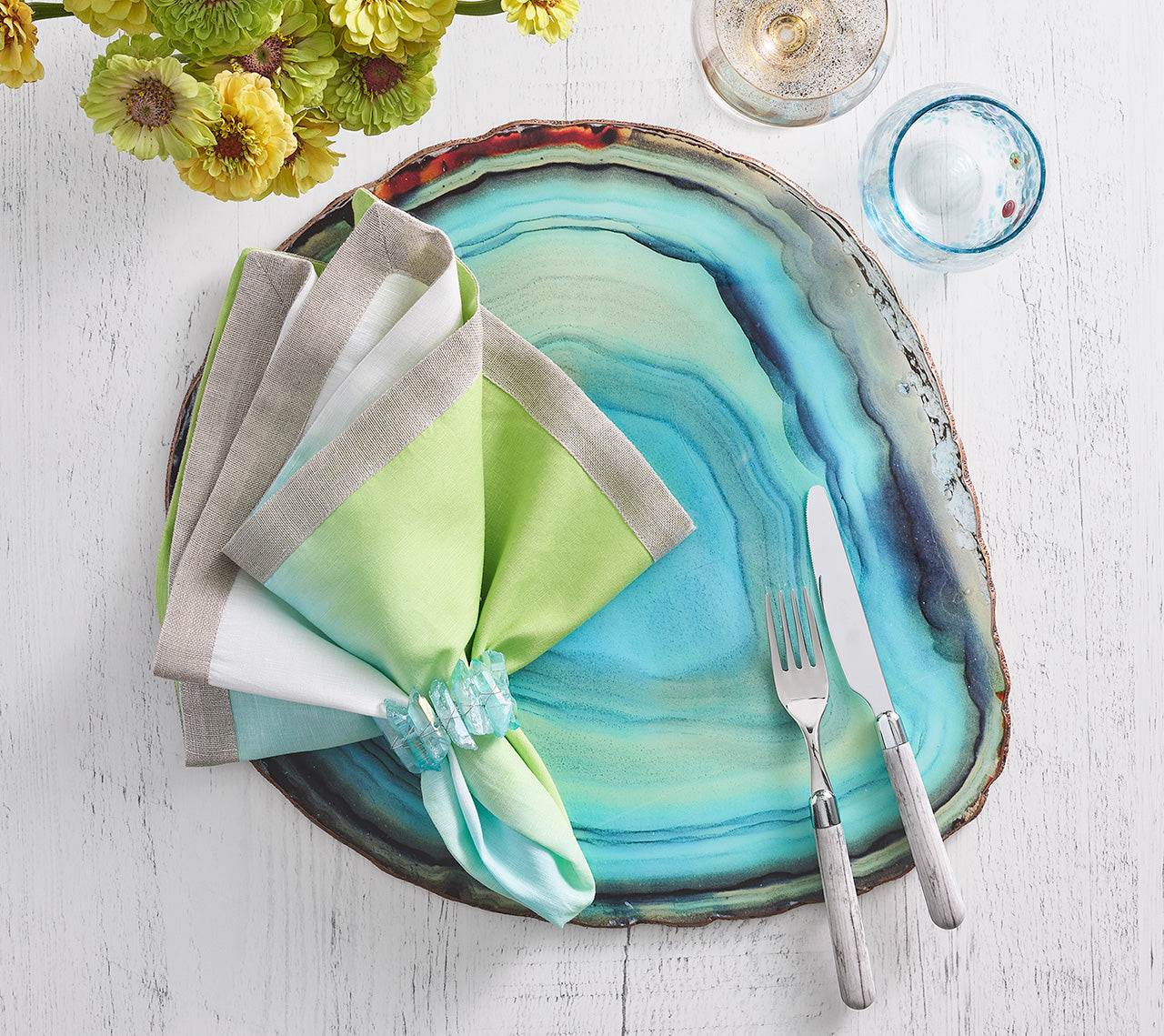 Azure Placemat in Turquoise, Set of 4
The round Azure Placemat in aquamarine was inspired by the natural beauty of turquoise. It is a precious opaque, blue-to-green mineral. The placemat design mimics a slice of agate and features deep hues of turquoise rings. A sleek resin finish elevates this sophisticated, organic-shaped placemat. Its acrylic material makes it easy to clean with just a simple wipe down with a wet cloth.

We have designed our placemats for your enjoyment.  By following the care instructions below, we believe you will cherish your purchase for a long time.
These placemats are easy care. Spills can be swiped with a soft damp cloth (and mild cleanser if necessary). Dry with a towel before storing. 
These placemats arrive with a protective film backing which should be removed prior to use. 
Acrylic will scratch.
Store in the protective sleeves provided or between tissue or lint-free cloth.
Do not use as a trivet. Do not place hot dishes, cookware or utensils.