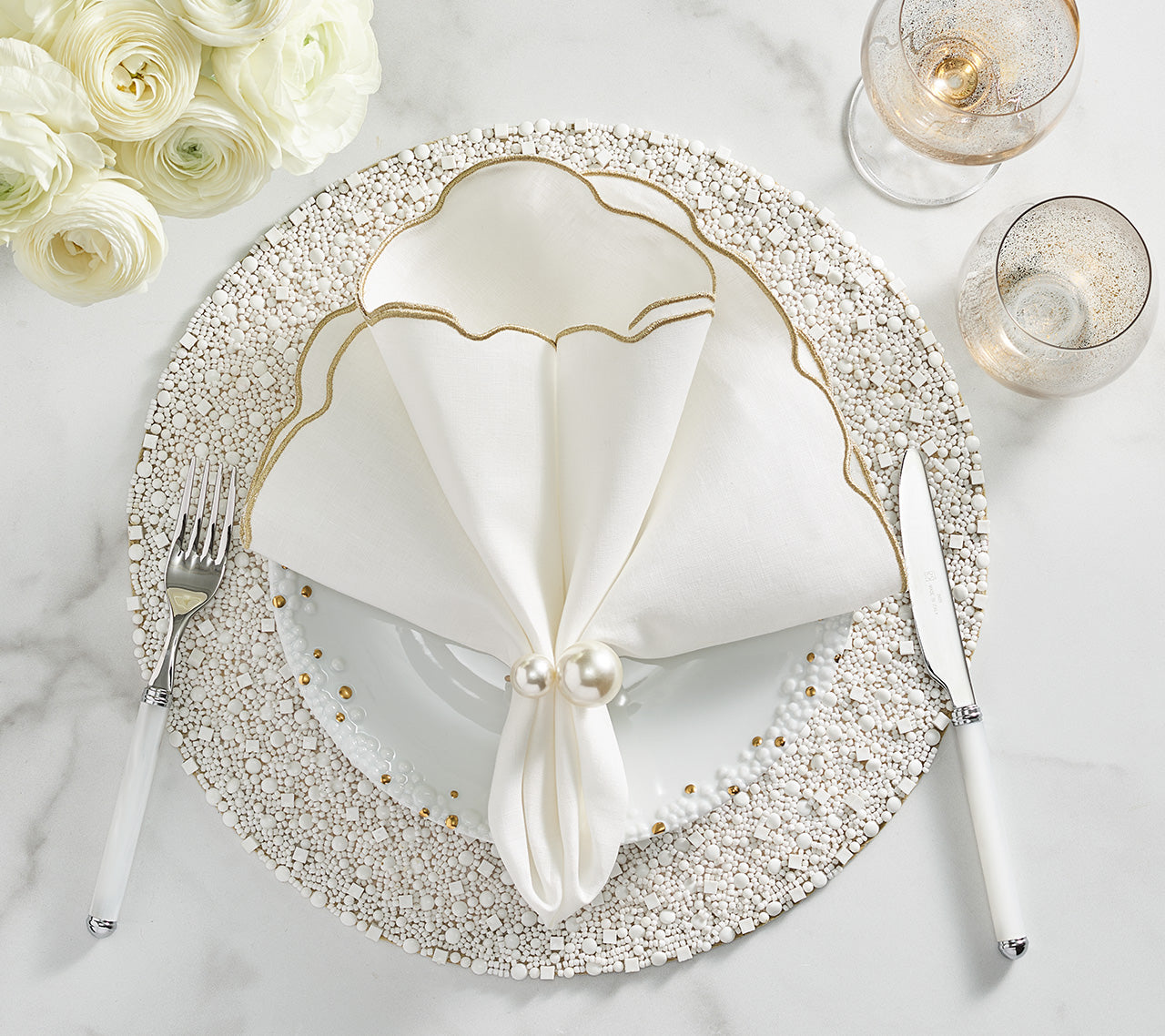 Bianco Placemat in White, Set of 4
Inspired by the coastal seashore, the textural elements of the Bianco Placemat mimic that of elusive rocky cliffs. The intricate combination of white beads creates a tactile as well as visual experience. While the design is complex, the monochromatic nature creates a neutral yet striking backdrop for the round placemat. It is a versatile placemat that can work for both casual and formal entertaining.
We have designed our placemats for your enjoyment.  By following the care instructions below, we believe you will cherish your purchase for a long time.
Shake off crumbs and brush off food residue with a soft toothbrush. 
 Use a mild cleanser if necessary. Air dry completely before storing. Beads and paillettes could melt with high heat. 
Do not use as a trivet. Do not place hot dishes, cookware, or utensils. 
 Cotton backing can be cleaned with a soft toothbrush with mild cleanser and ironed on low heat.
Treat them gently and avoid stacking.
Beads, sequins, and other embellishments may break or fall off your item even with gentle use. We include replacement beads with most of our beaded items for you or your seamstress to use in case a repair is needed.