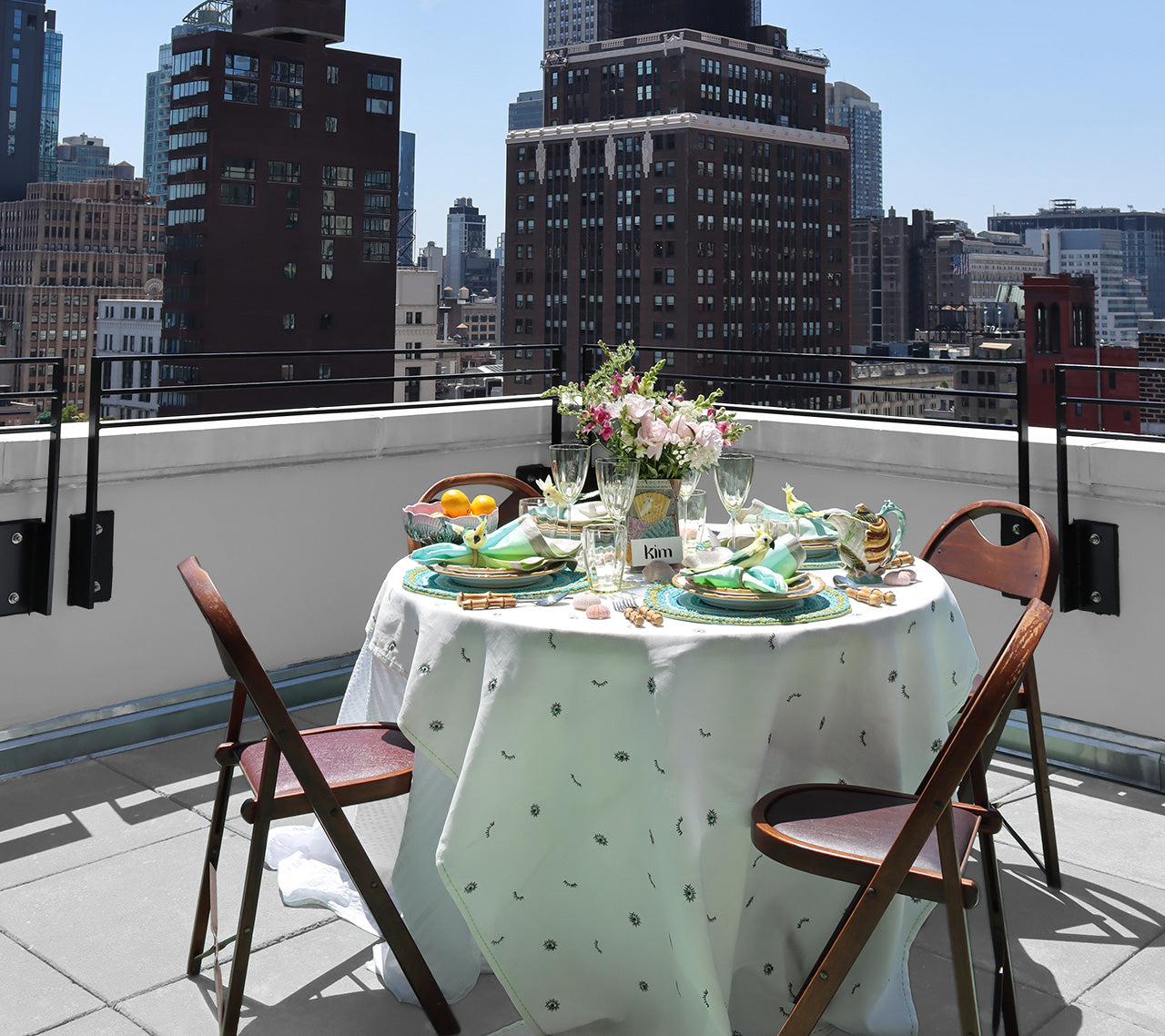 Bohemia Tablecloth in White & Seafoam
The white linen Bohemia Tablecloth features a stark linen background and beautifully embroidered iconic elements in shades of seafoam green. With a yin-yang type of approach, this crisp linen tablecloth depicts complementary embroidered imagery meant to help foster chitchat. Embroidered images include sun and crescent moon, peace sign and dove and opened and closed eyes.
Machine wash
separately in cool water on a gentle cycle with a mild detergent.
Dry on a low quick
seven to 10-minute cycle and smooth and dry flat, or iron on a linen setting if
desired.
Use spot remover if necessary, but do not soak in
bleach, as any colored embroidery may run.
Do not dry clean.