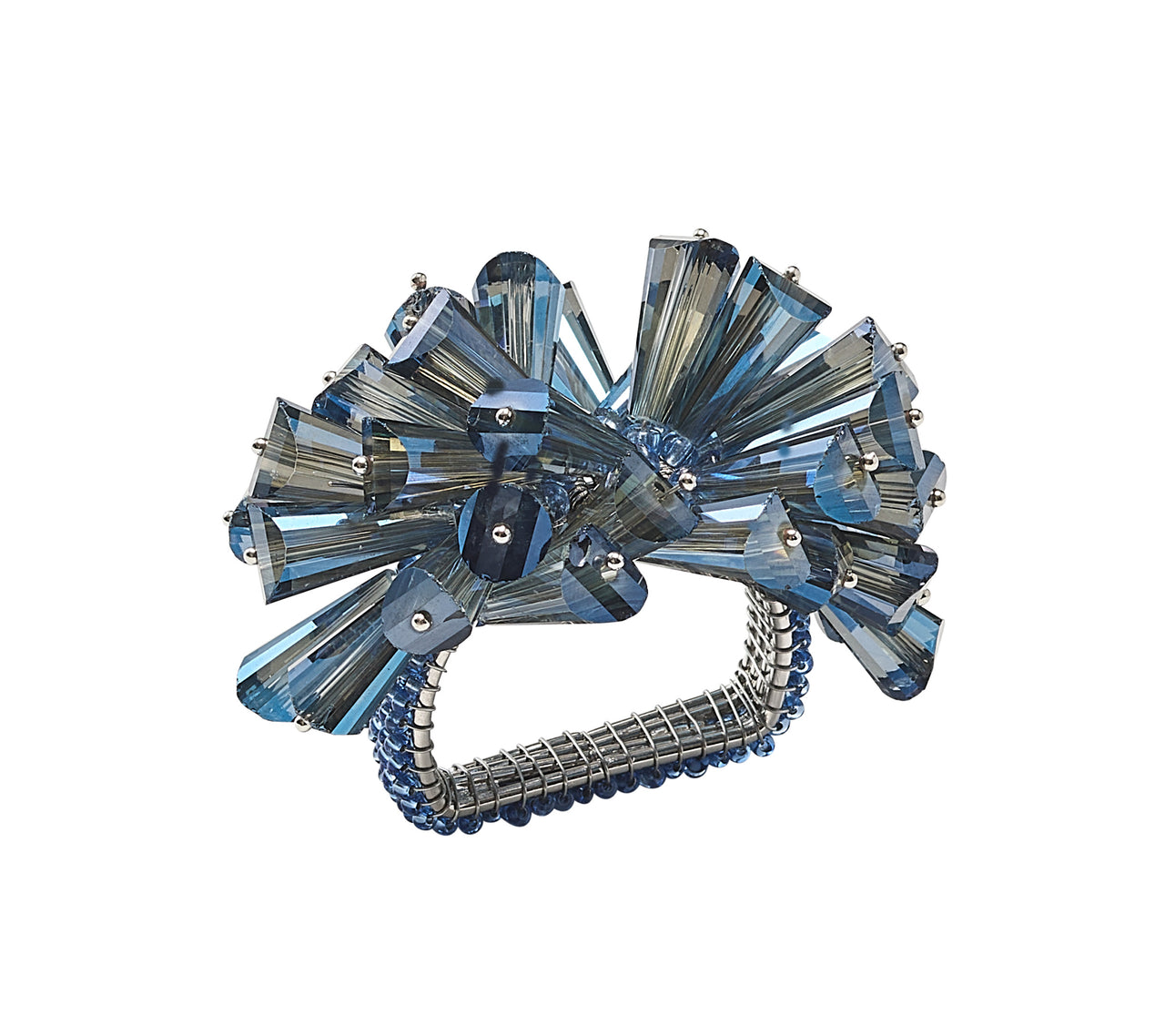 Dazzle Napkin Ring in Midnight, Set of 4
The lavish Dazzle Napkin Ring does just that. Flawless, faceted glass beads are hand-arranged in a curved fringe and sit atop a beaded ring. The intricate details and exquisite artistry of the cut-glass beads in midnight blue beautifully reflect light, creating a dazzling sense of movement. Use them for grand celebrations or if you simply want to make everyday dining just a little special.
Wipe with a dry cloth.
Use a soft toothbrush with mild soapy water for plastic and glass beaded napkin rings, if necessary.
Do not soak wood beaded napkin rings in water.
Do not use citrus-based cleaners on metal napkin rings. 
A NOTE ABOUT OUR NATURAL STONE NAPKIN RINGS:
Our collection includes napkin rings made of natural gemstones, including agate, rock crystal, and pyrite. As naturally occurring stones, no two napkin rings will be alike, even within a set of four.
A NOTE ABOUT OUR HAND CARVED AND HAND PAINTED NAPKIN RINGS:
Our collection includes napkin rings that are hand-crafted from wood and stone, and may be hand-carved and hand-painted. This means that no two will be exactly alike.