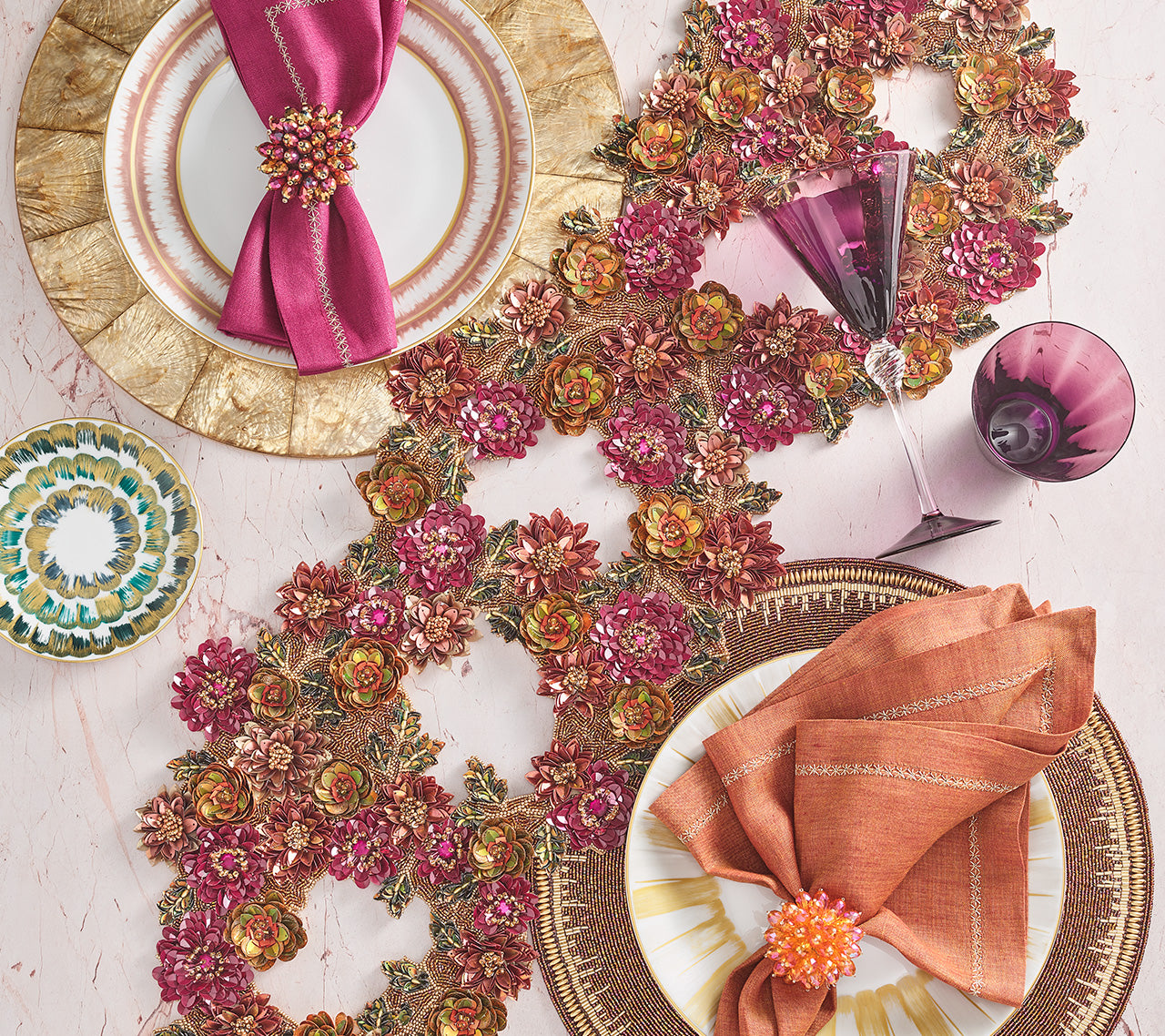 Fall Bloom Runner in Multi
The Fall Bloom Table Runner features a rich jewel-toned arrangement of mums. More than 20 different beads and folded sequins create these detailed clusters of fall flowers. Autumnal shades of deep berries, rich reds and burnt oranges make this a perfect fall statement centerpiece.
Machine wash
separately in cool water on a gentle cycle with a mild detergent.
Dry on a low quick
seven to 10-minute cycle and smooth and dry flat, or iron on a linen setting if
desired.
Use spot remover if necessary, but do not soak in
bleach, as any colored embroidery may run.
Do not dry clean.