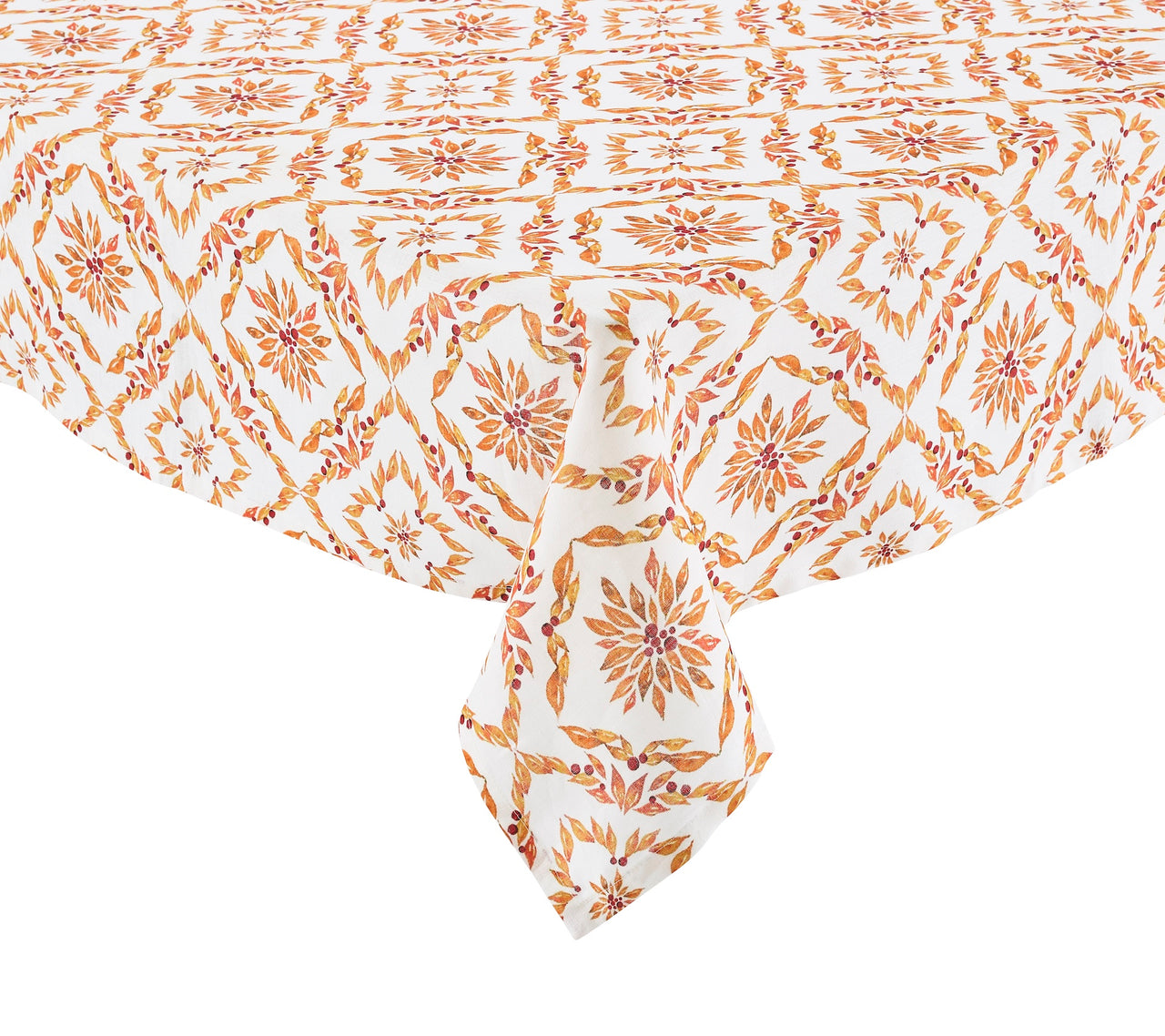 Laurel Tablecloth in White & Brown
Echoing the repeating patterns in nature, the Laurel Tablecloth showcases hand-painted leaves and berries. Digitally printed on linen, the illustrated foliage creates an abstract design. Use this tablecloth as a neutral base and pair it with the coordinating Laurel Napkins for a stylish seasonal table setting.
Machine wash
separately in cool water on a gentle cycle with a mild detergent.
Dry on a low quick
seven to 10-minute cycle and smooth and dry flat, or iron on a linen setting if
desired.
Use spot remover if necessary, but do not soak in
bleach, as any colored embroidery may run.
Do not dry clean.