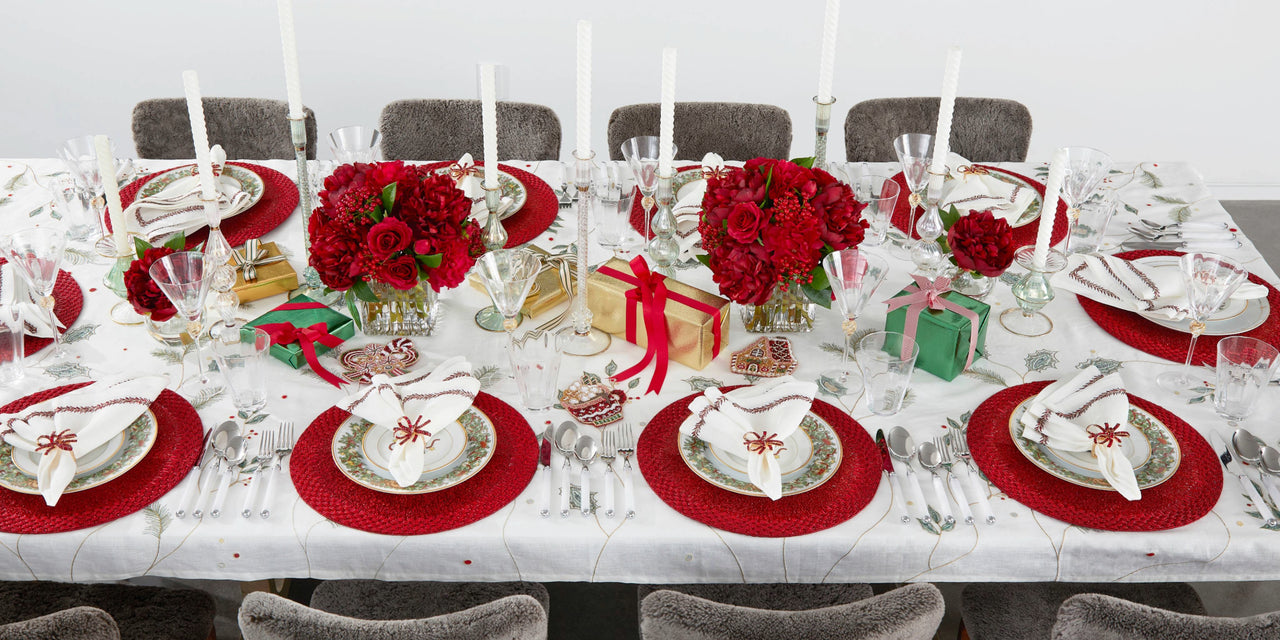 Round Bamboo Placemat in White, Set of 4
Set a beautiful table with Kim Seybert's versatile Round Bamboo Placemat in white. This pretty white placemat is perfect for outdoor table decorations and can be used for casual table settings or for more formal tablescapes. It is also available in brown, navy and coral.
We have designed our placemats for your enjoyment.  By following the care instructions below, we believe you will cherish your purchase for a long time.
Wipe with a soft damp cloth (and mild cleanser if necessary). Dry with a towel before storing. 
Do not use as a trivet. Do not place hot dishes, cookware or utensils. 
Some styles may be hand-dyed and the varying porousness of each piece of wood may result in minor color variations within the same mat.