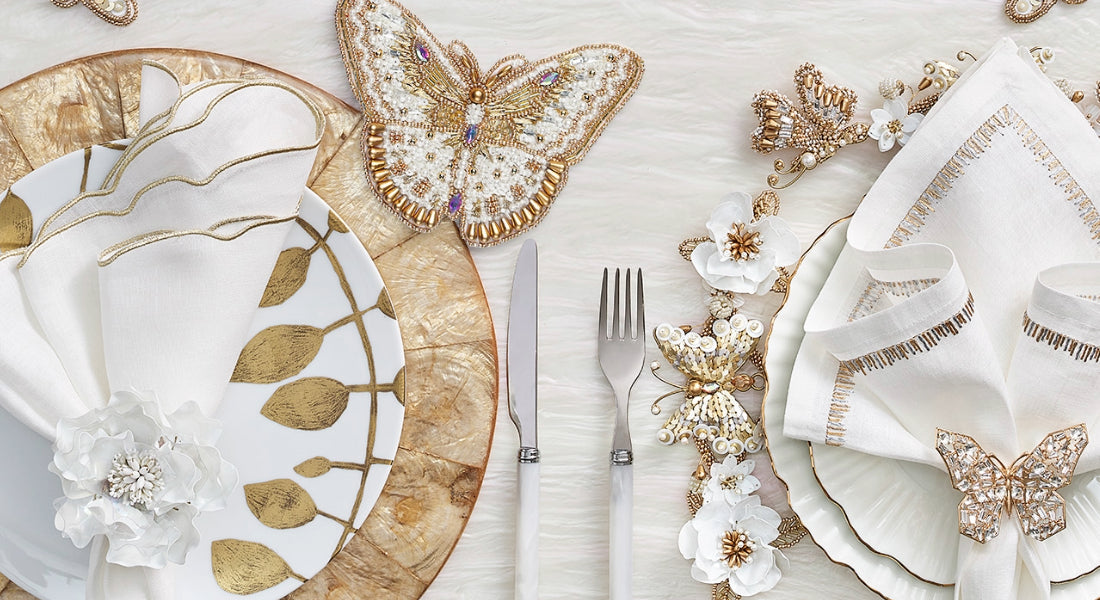 Seersucker Napkin in Natural & Orange, Set of 4
Created by a slack-tension weave technique, this cloth Seersucker Napkin is made of 100% cotton and has a natural puckered look, which allows for easy care. Its border is hand-crocheted with a bright orange edge, adding a nice jolt of color to the cloth napkin. This is a best-selling style and is available in various color combinations to complement different dining moods. 
Machine wash separately in cool water on a gentle cycle with a mild detergent. 
Smooth edge and dry flat, or iron on a linen setting if desired. 
Use spot remover if necessary, but do not soak in bleach, as any colored embroidery may run. 
Do not dry clean.