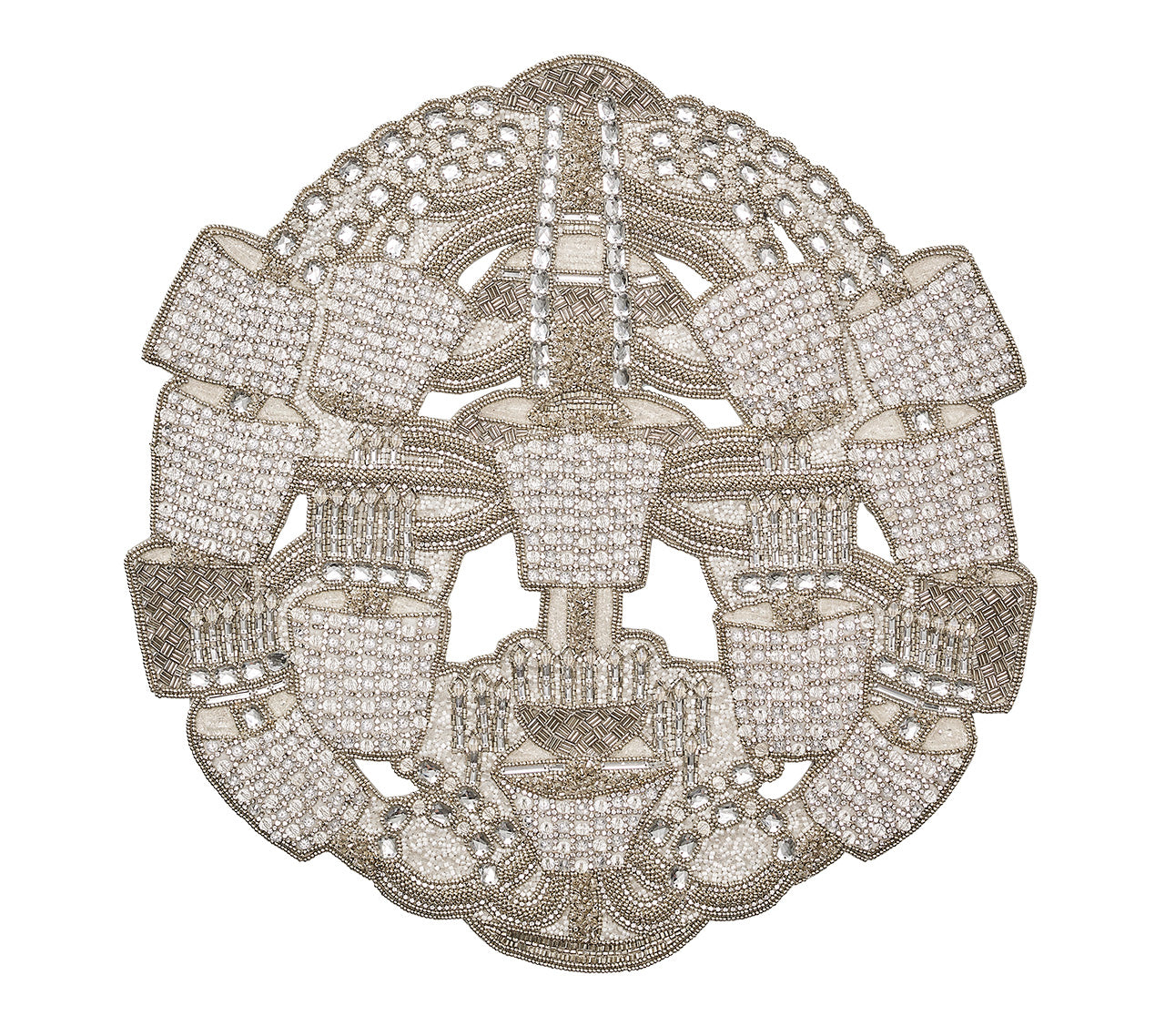 Soleil Placemat in Silver & Crystal, Set of 2 in a Gift Box
The Baccarat x Kim Seybert Soleil Placemat interprets the majestic Le Roi Soleil chandelier for the table. Cable arms and round-shaped cut curved crystal lampshades adorn this placemat, with elaborate beading conveying the fine details. The stunner is constructed by expertly arranged faceted glass beads, rhinestones, gemstones and cut bugle beads.
We have designed our placemats for your enjoyment.  By following the care instructions below, we believe you will cherish your purchase for a long time.
Shake off crumbs and brush off food residue with a soft toothbrush. 
 Use a mild cleanser if necessary. Air dry completely before storing. Beads and paillettes could melt with high heat. 
Do not use as a trivet. Do not place hot dishes, cookware, or utensils. 
 Cotton backing can be cleaned with a soft toothbrush with mild cleanser and ironed on low heat.
Treat them gently and avoid stacking.
Beads, sequins, and other embellishments may break or fall off your item even with gentle use. We include replacement beads with most of our beaded items for you or your seamstress to use in case a repair is needed.