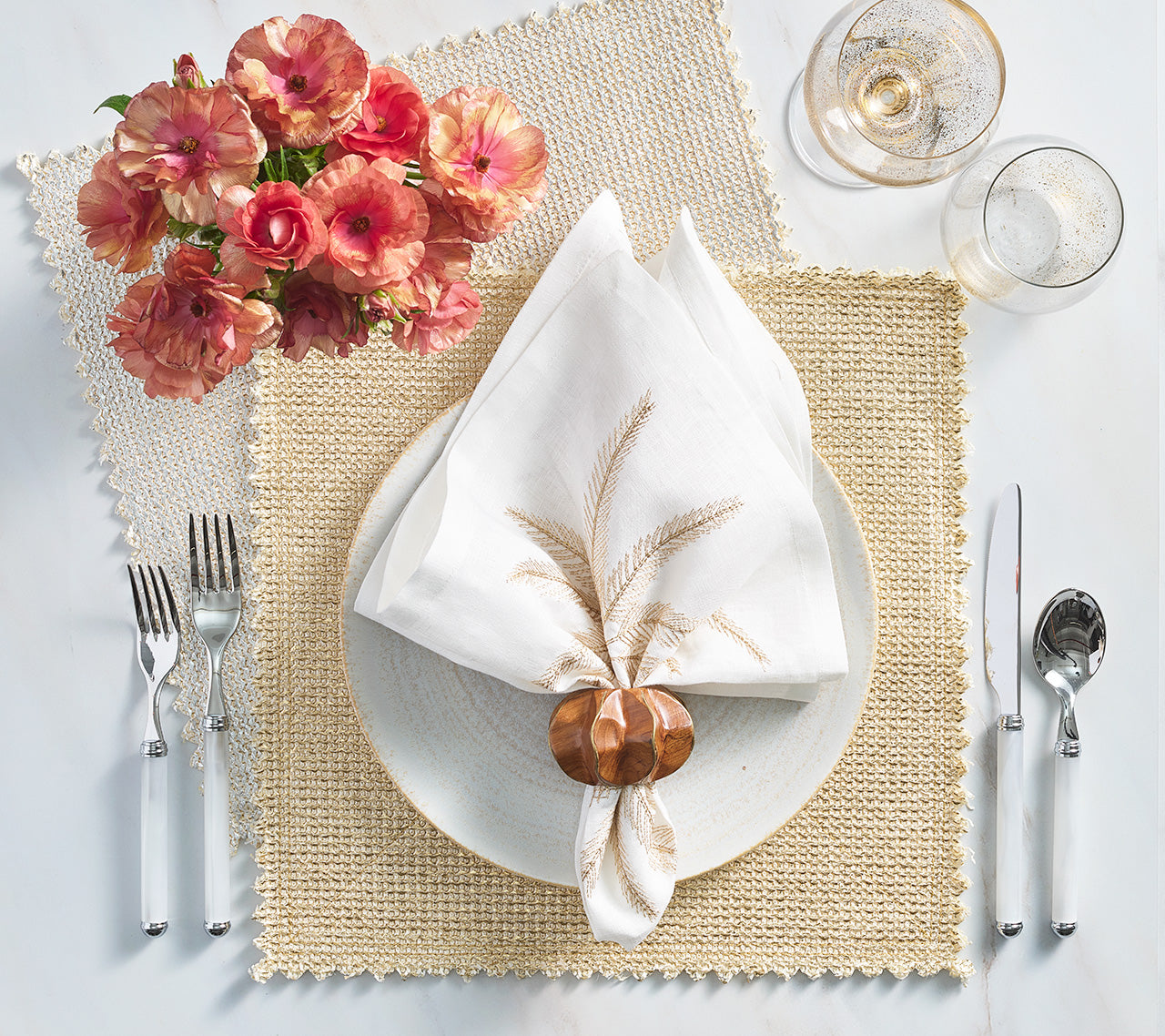 Stamped Reversible Placemat in Silver & Gold, Set of 4
The square Stamped Reverse Placemats in gold and silver boast a luxurious woven texture. Complete with a geometric border, this square placemat is gold on one side and a silver on the reverse. Perfect for adding a bit of glam to everyday dining or complementing a glamorous affair, these gold and silver square placemats are incredibly versatile and easy to clean with the wipe of a damp cloth.
We have designed our placemats for your enjoyment.  By following the care instructions below, we believe you will cherish your purchase for a long time.
Wipe with a soft damp cloth (and mild cleanser if necessary). Dry with a towel before storing. 
Do not use as a trivet. Do not place hot dishes, cookware or utensils. 
Avoid placing very heavy objects on top of the items to prevent indentations.