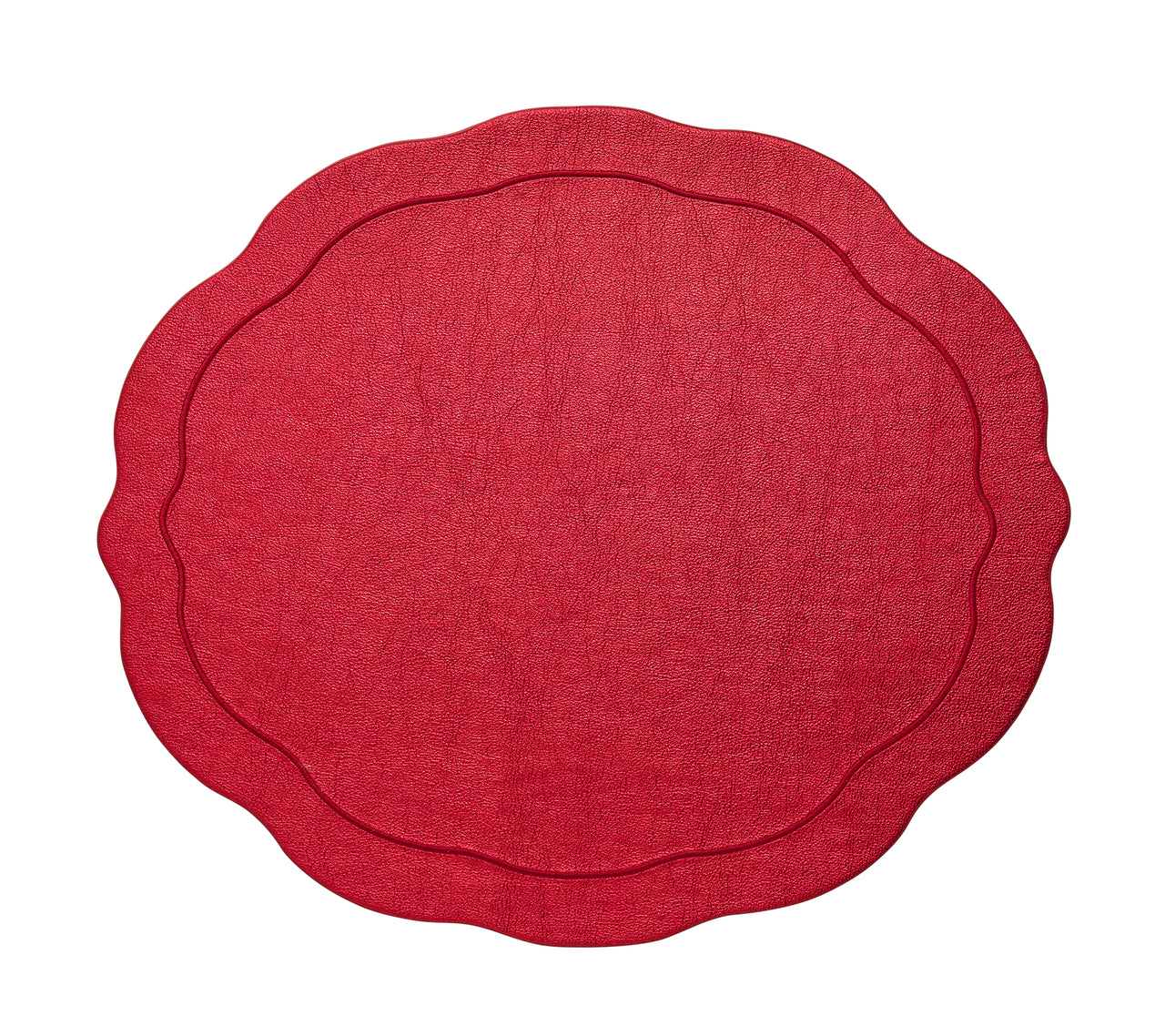 Tailored Placemat in Red, Set of 4
The traditional oval shape gets a modern refresh with the Tailored Placemat. A stylish wavy edge and embroidered tone-on-tone border detailing elevate this faux leather accessory. This hard-backed versatile placemat is available in a variety of colors. The red variation will take you from Christmas to Valentine's and to celebrations that require punchy accents.
We have designed our placemats for your enjoyment.  By following the care instructions below, we believe you will cherish your purchase for a long time.
Wipe with a soft damp cloth (and mild cleanser if necessary). Dry with a towel before storing. 
Do not use as a trivet. Do not place hot dishes, cookware or utensils. 
Avoid placing very heavy objects on top of the items to prevent indentations.