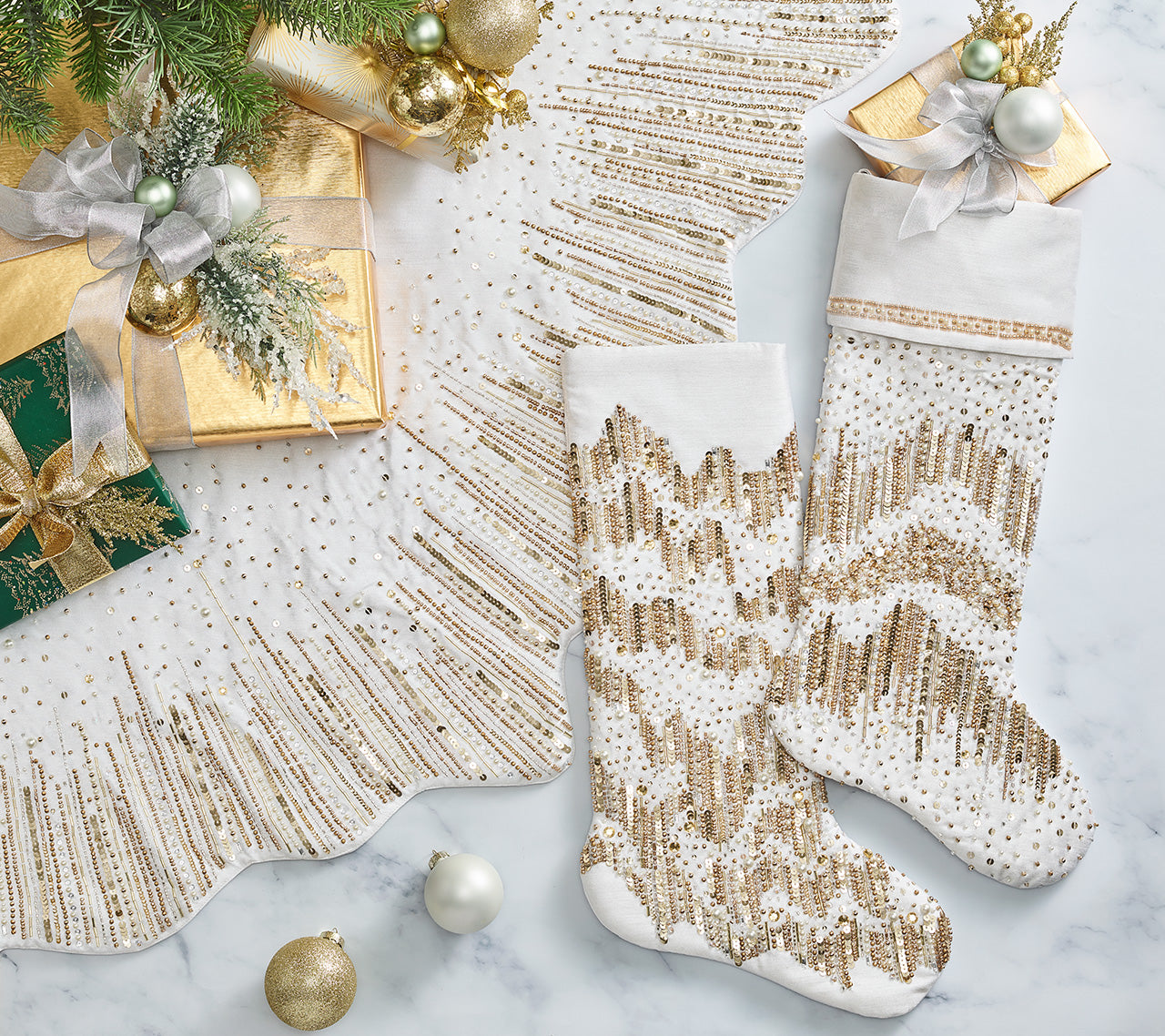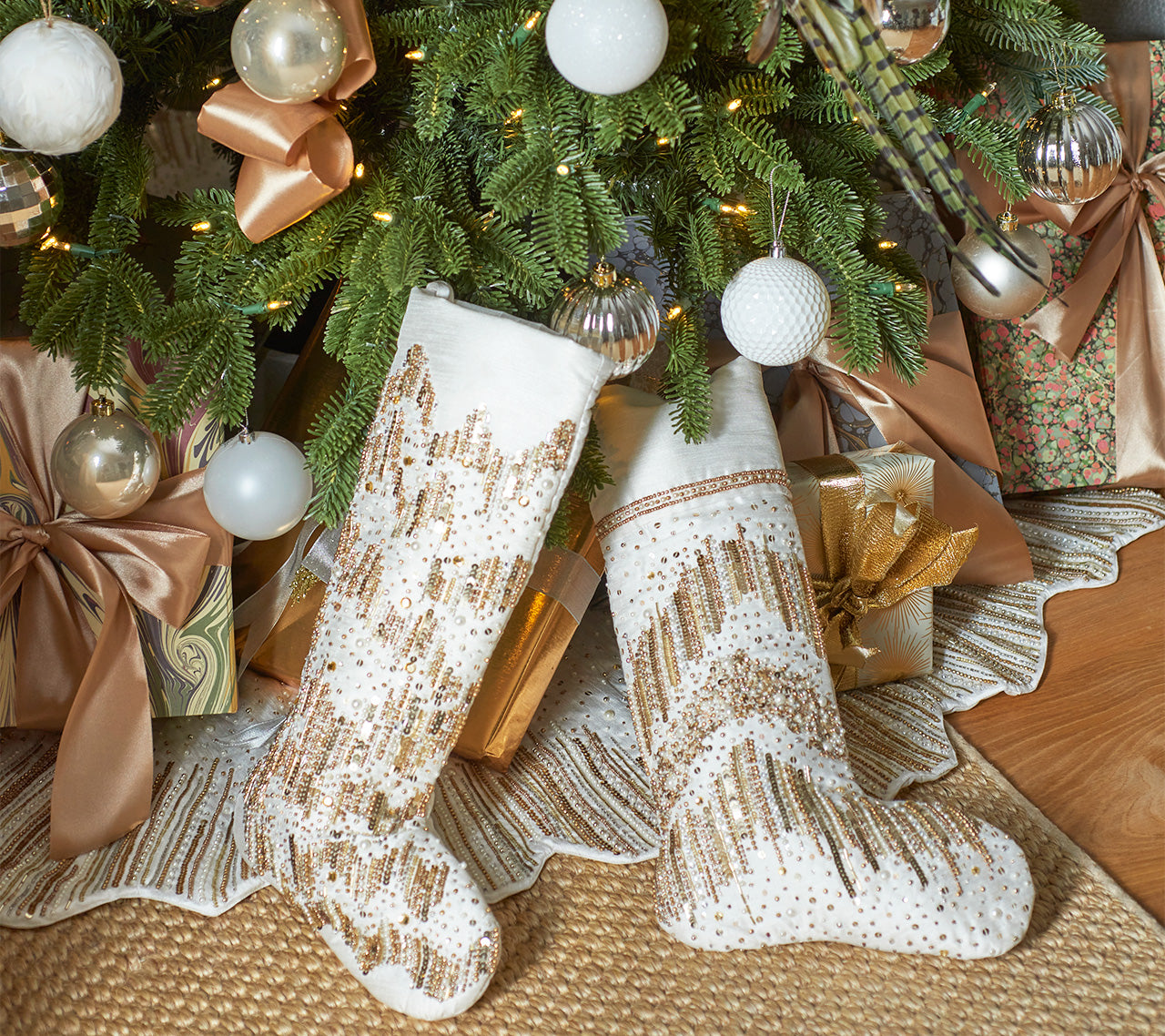 Winter Spray Stocking in White, Gold & Silver
The exquisite Winter Spray Stocking sets the stage for a holiday to remember. Glass and acrylic beads and sequins in shades of gold and silver are hand-beaded in sporadic sprays on a crisp white backdrop. Glistening pearls add to the statement piece. It is ready for the mantel or wherever you choose to showcase it.
We have designed our home pieces for your enjoyment.  By following the care instructions below, we believe you will cherish your purchase for a long time.
Spot clean with a soft tooth brush. Use mild soap and water.