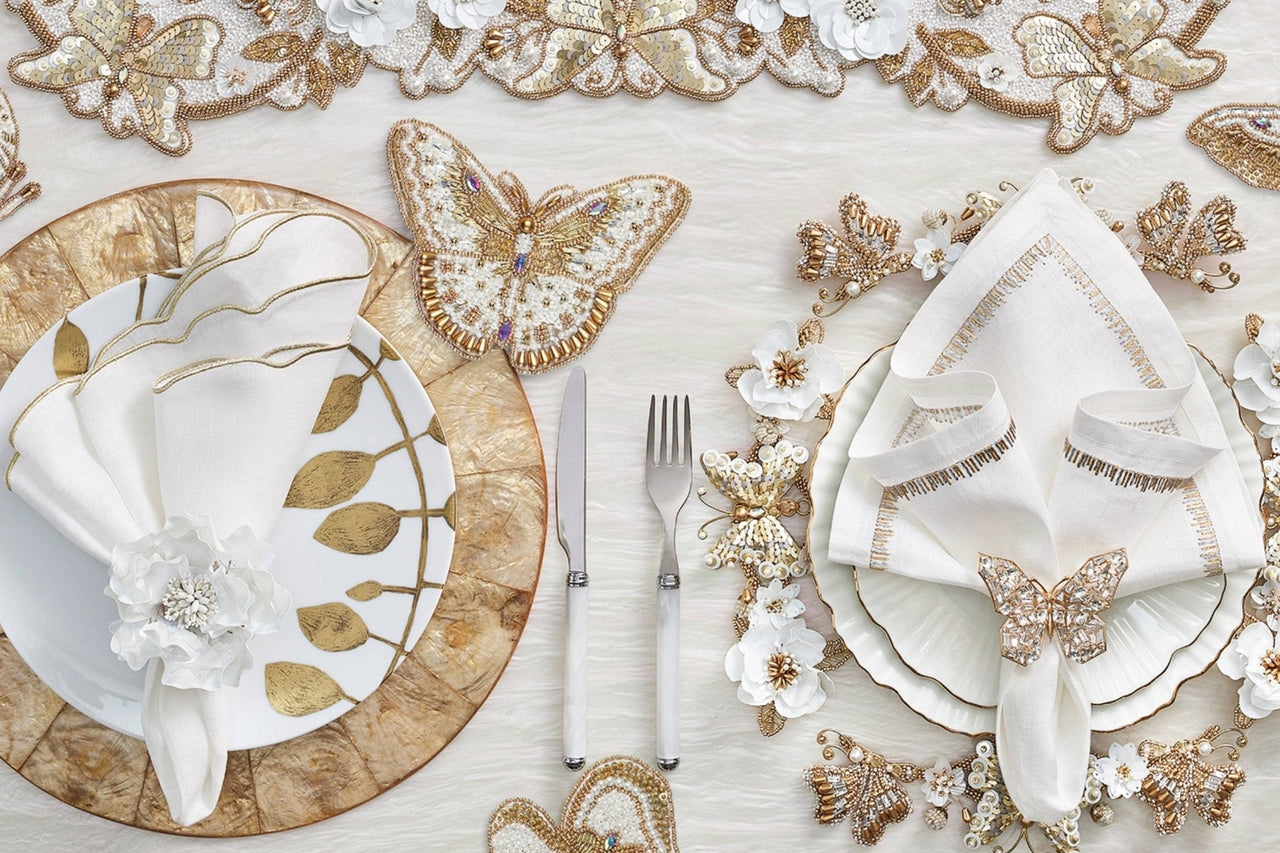 Wood Round Placemat in Natural, Set of 4
The beaded Wood Round Placemat follows the rule that one simple ingredient makes for a flexible design. The simplicity of this beaded placemat in natural colored wooden beads makes it a fit for any casual occasion. These wooden round round placemats are perfect for a lunch on the porch or leisurely outdoor breakfast.
We have designed our placemats for your enjoyment.  By following the care instructions below, we believe you will cherish your purchase for a long time.
Shake off crumbs and brush off food residue with a soft toothbrush. 
 Use a mild cleanser if necessary. Air dry completely before storing. Beads and paillettes could melt with high heat. 
Do not use as a trivet. Do not place hot dishes, cookware, or utensils. 
 Cotton backing can be cleaned with a soft toothbrush with mild cleanser and ironed on low heat.
Treat them gently and avoid stacking.
Beads, sequins, and other embellishments may break or fall off your item even with gentle use. We include replacement beads with most of our beaded items for you or your seamstress to use in case a repair is needed.