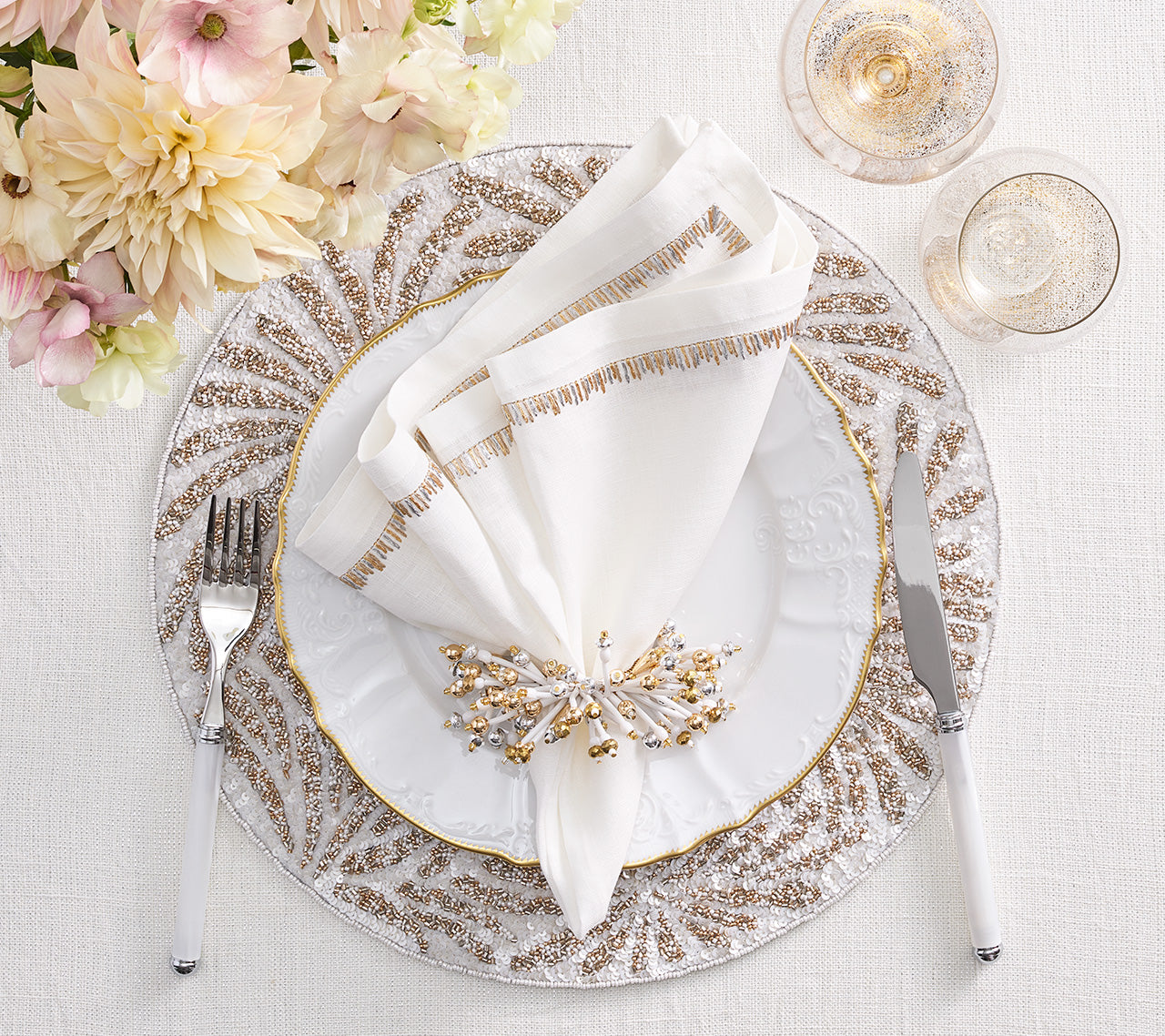 Fun Burst Napkin Ring in White, Gold & Silver, Set of 4
The Fun Burst Napkin Ring was inspired by the stars in the night's sky. Dyed silicone tubes act as the base for metallic silver and gold beads, which are arranged in an organic fringe pattern. White, gold and silver beads also appear to burst of the base of the metal napkin ring, adding more drama (in a good way) to the ring's design.
Wipe with a dry cloth.
Use a soft toothbrush with mild soapy water for plastic and glass beaded napkin rings, if necessary.
Do not soak wood beaded napkin rings in water.
Do not use citrus-based cleaners on metal napkin rings. 
A NOTE ABOUT OUR NATURAL STONE NAPKIN RINGS:
Our collection includes napkin rings made of natural gemstones, including agate, rock crystal, and pyrite. As naturally occurring stones, no two napkin rings will be alike, even within a set of four.
A NOTE ABOUT OUR HAND CARVED AND HAND PAINTED NAPKIN RINGS:
Our collection includes napkin rings that are hand-crafted from wood and stone, and may be hand-carved and hand-painted. This means that no two will be exactly alike.