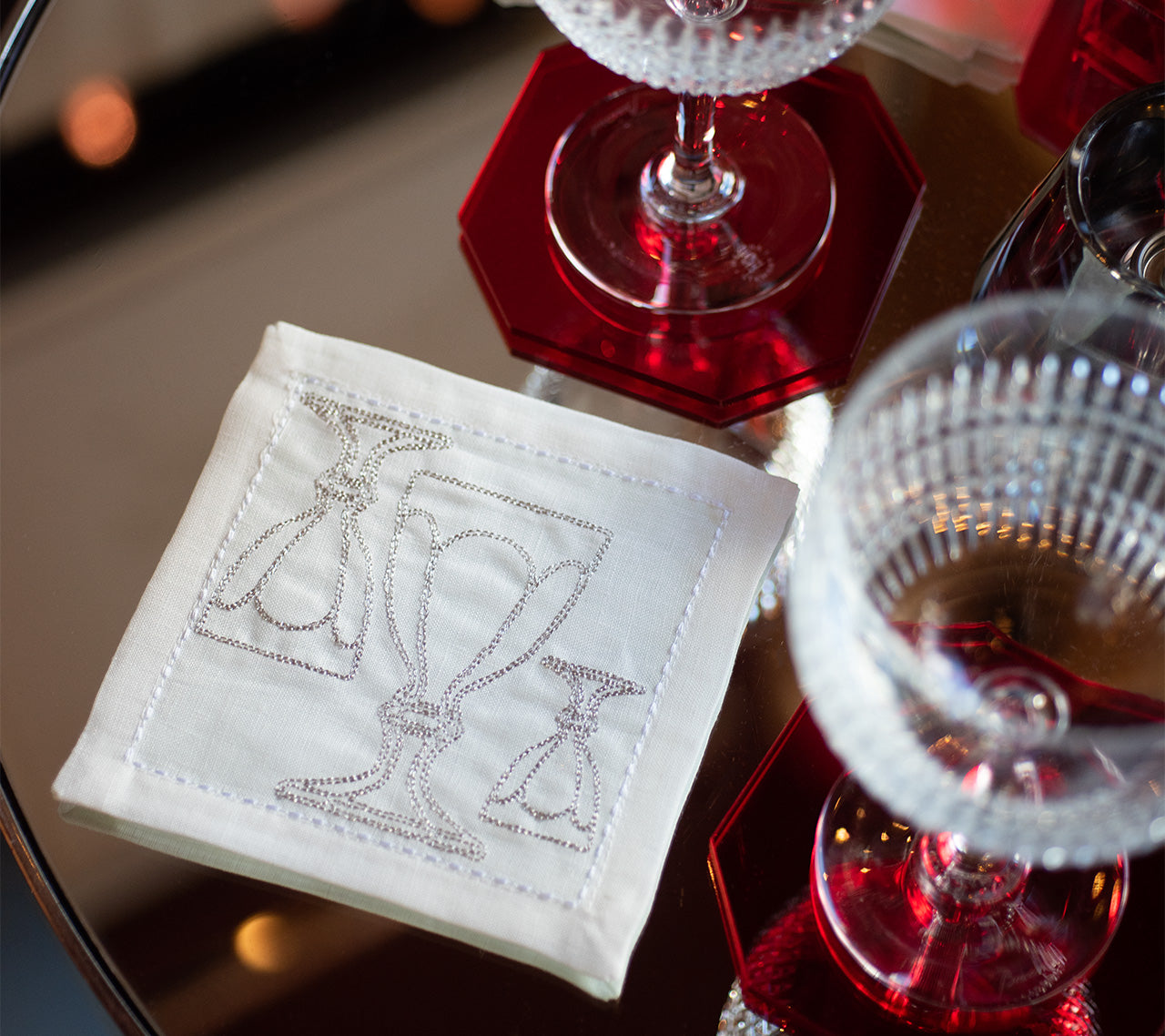 Harcourt Cocktail Napkin in White & Silver, Set of 6 in a Gift Box
The Harcourt Cocktail Napkin draws its unique pattern from the architectural form of the classic Harcourt 1841 glass. The beveled geometry, outlined in silver metallic embroidery on a crisp white linen, honors the craftsmanship of both the original glass and this chic napkin. Use these with the Baccarat glasses or pair them with our many fabulous colored glassware.
Machine wash separately in cool water on a gentle cycle with a mild detergent. 
Smooth edge and dry flat, or iron on a linen setting if desired. 
Use spot remover if necessary, but do not soak in bleach, as any colored embroidery may run. 
Do not dry clean.