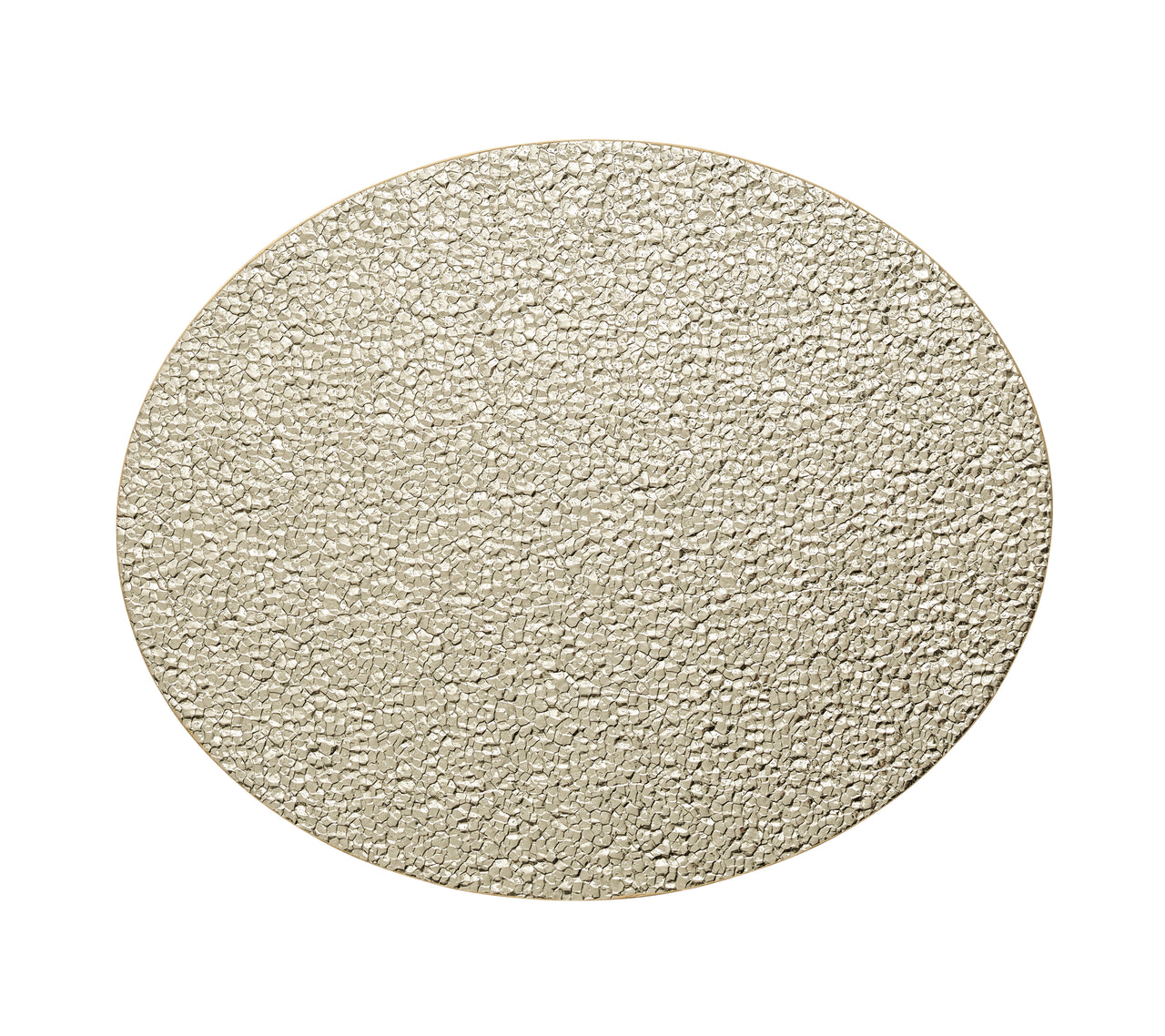 Luminance Placemat in Gold, Set of 4
The oval-shaped Luminance Placemat is a fresh take on a classic solid-color placemat. A hammered effect is embossed on gold-colored faux leather, giving the placement a muted texture. This versatile placemat wipes down for easy care.
We have designed our placemats for your enjoyment.  By following the care instructions below, we believe you will cherish your purchase for a long time.
Wipe with a soft damp cloth (and mild cleanser if necessary). Dry with a towel before storing. 
Do not use as a trivet. Do not place hot dishes, cookware or utensils. 
Avoid placing very heavy objects on top of the items to prevent indentations.